Fresh modern portrait albums
Many of my family portrait clients ask for a beautiful book, preserving a range of images for years to come.
I regularly work with some of the best professional photography suppliers in the world, looking for just the right balance of quality and cost - and reflecting current taste. I try to find exactly the right product for each of my clients - and every one is different.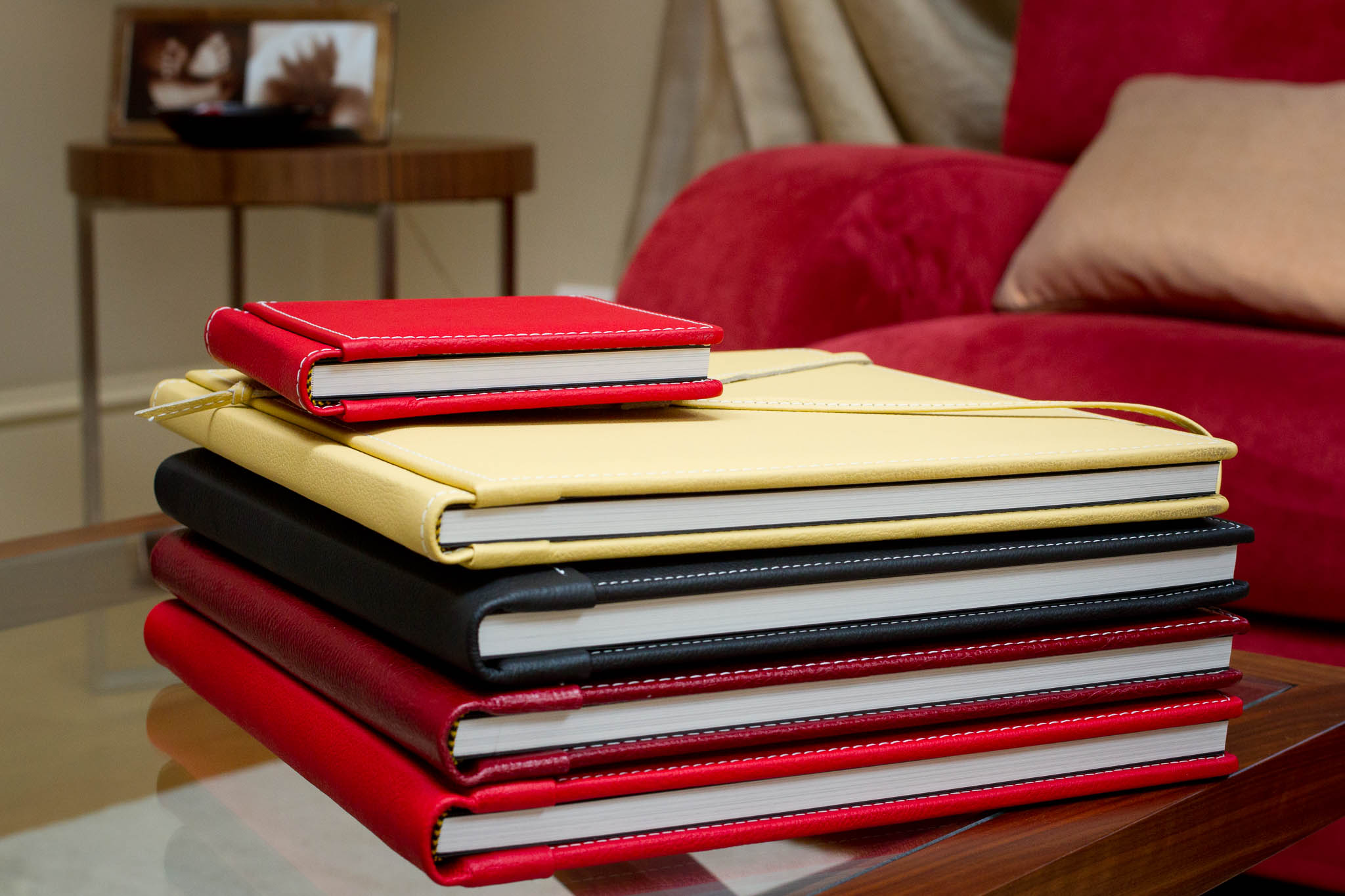 Recently I've been making a new type of book, which is less formal than the traditional leather-bound album and yet is just as beautiful to see and to hold.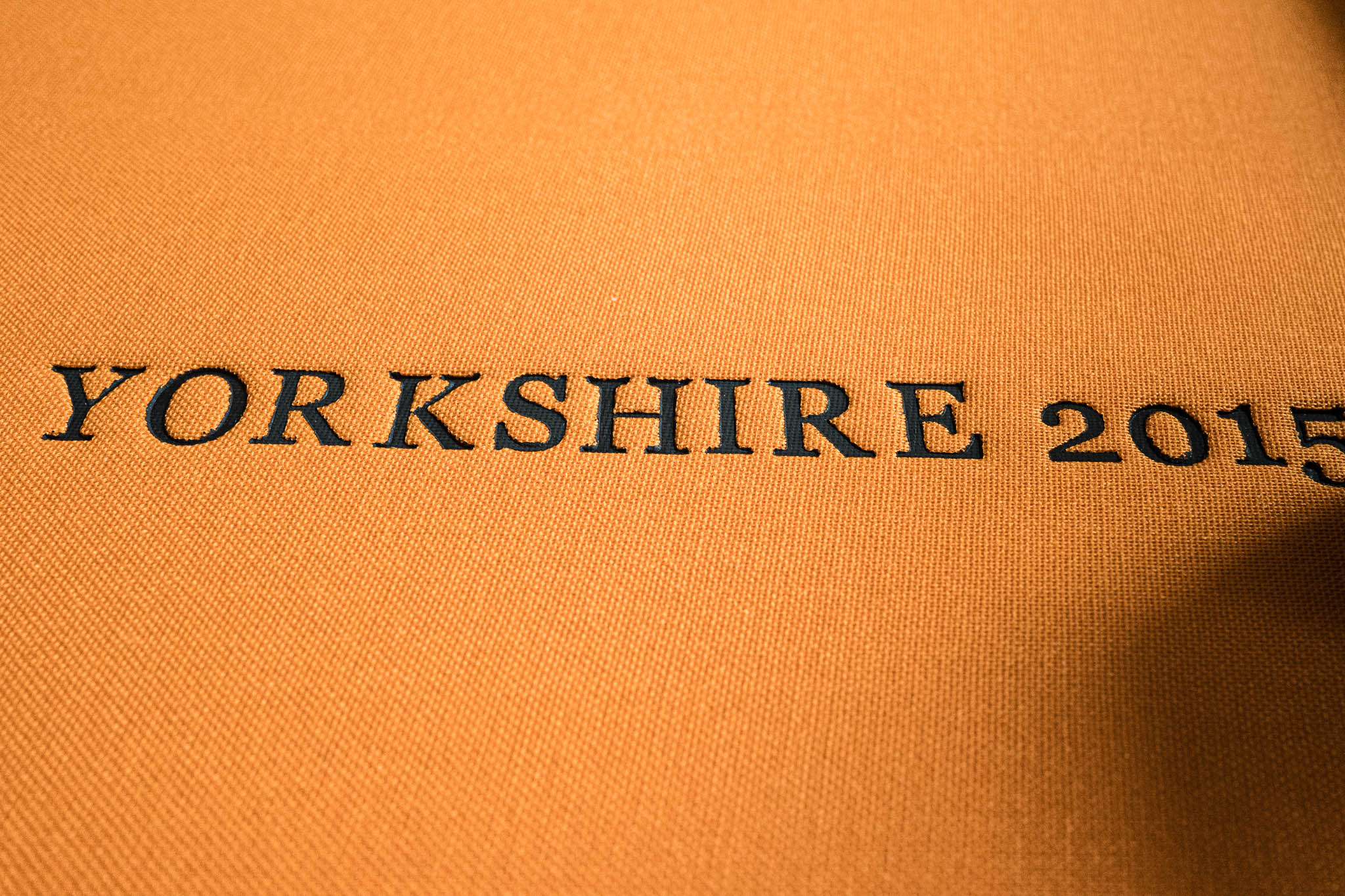 These new books are bound in buckram, a traditional book-binder's material, with a simple, contemporary binding.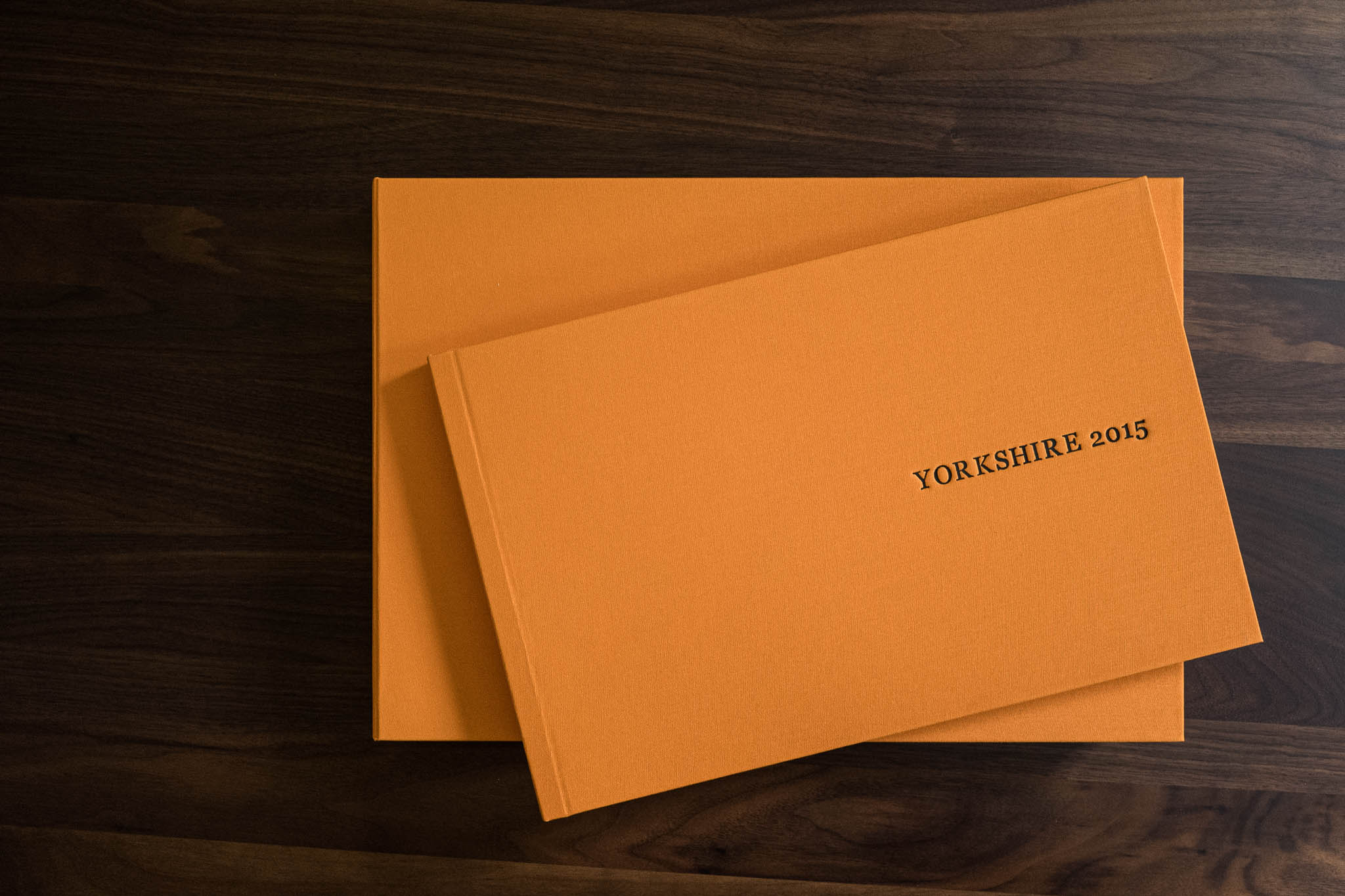 This one is in a lovely sunny orange (not everyone's taste but there are plenty of other options!), presented in a black wooden box./p>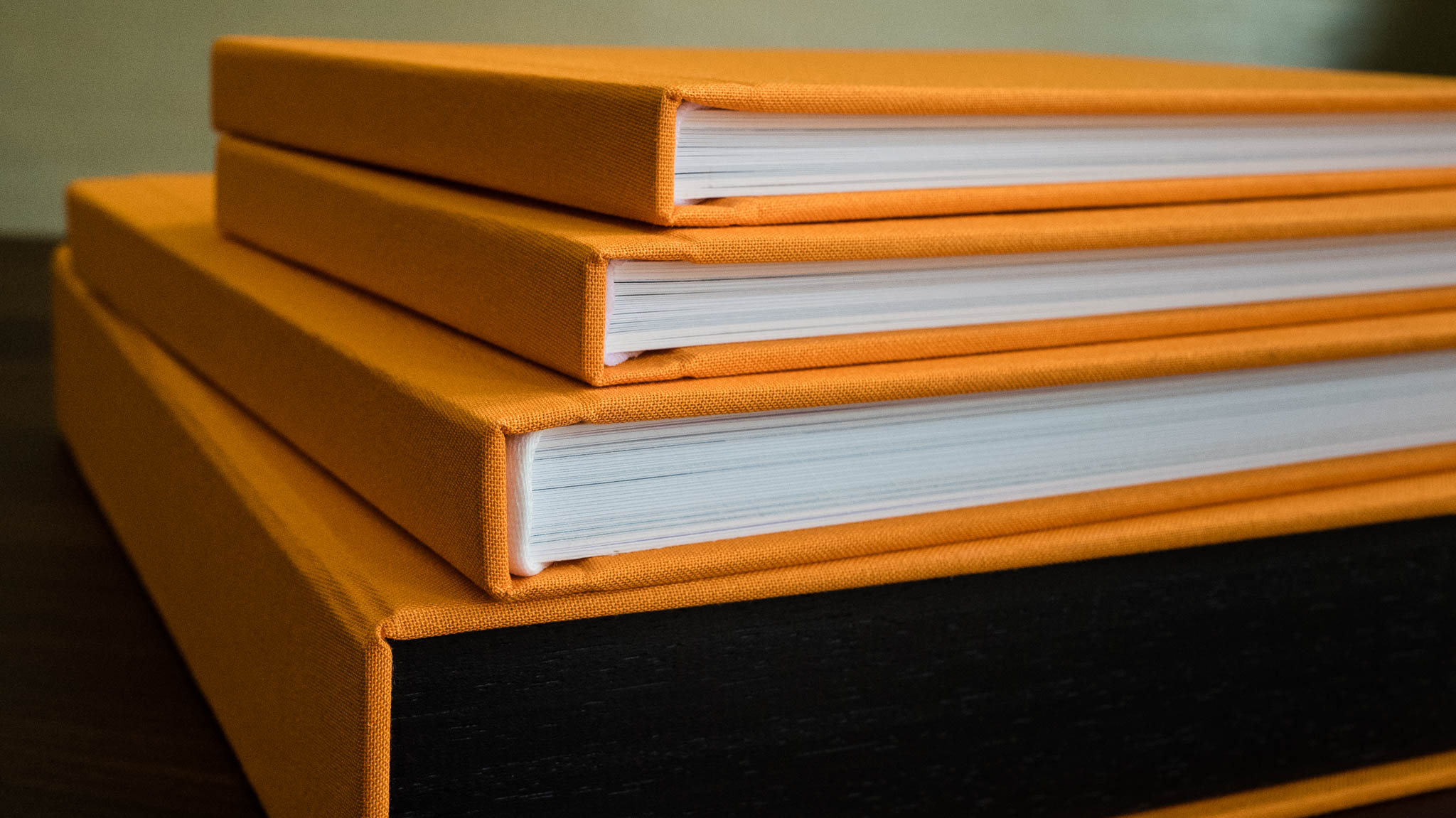 It is a generous 76cm wide, which allows for a striking image to run across the lay-flat binding./p>
Of course there are other times when a traditional beautifully hand-finished leather binding is the best for the room where an album will live. See below for a few examples.
---